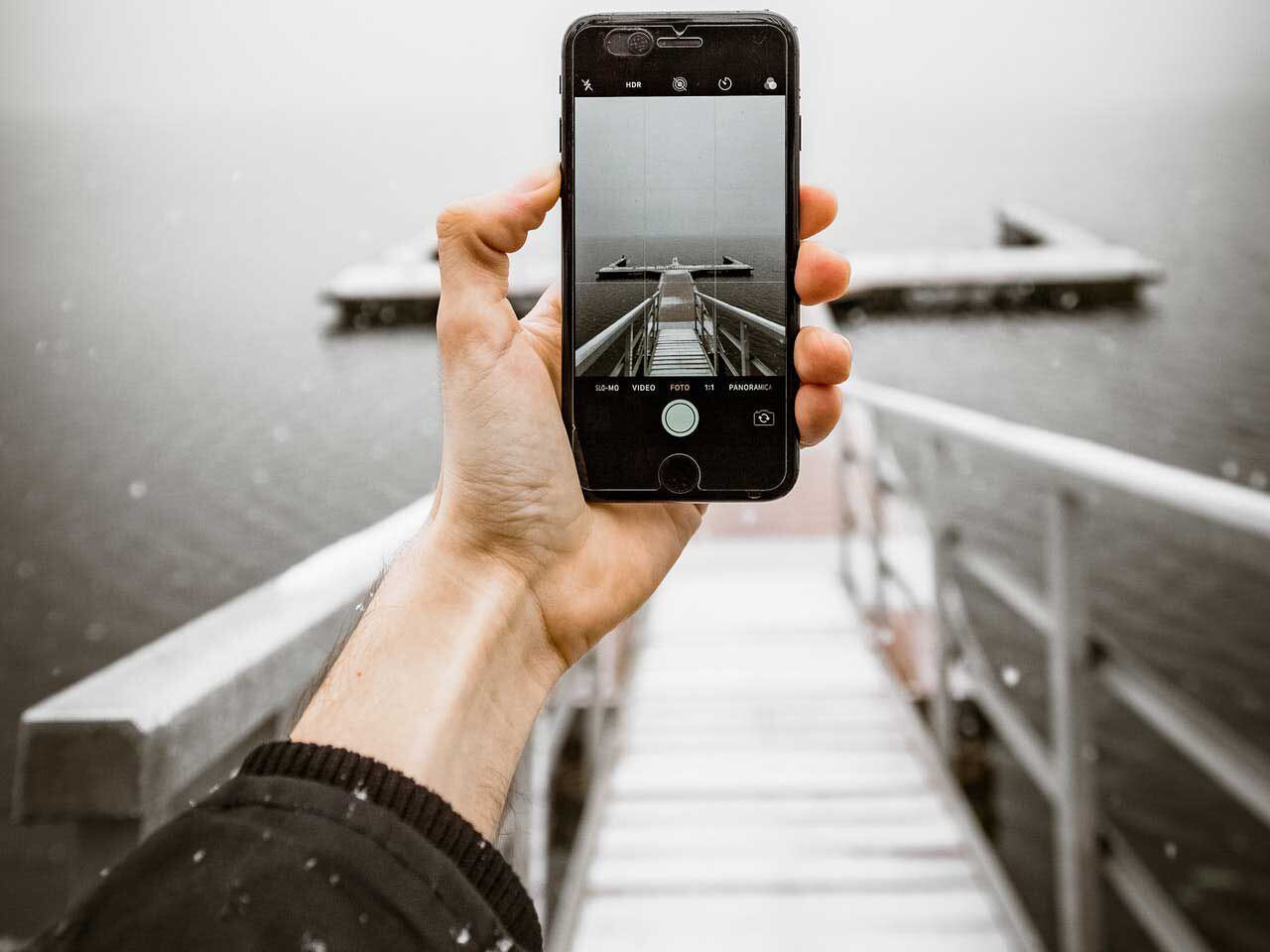 Apps aren't just for creating annoying alternate realities; some are actually quite helpful. One of these is sure to enhance your next ride in some way. (Oleg Magni from Pexels/)
Most of us can't seem to put our phones down for more than 15 minutes during the day, but we're not here to lecture you on unhealthy social habits. The fact is there are ways to enhance your ride, and the following apps could very well change the way you prepare for an extended trip out of town—or even in town.
Before hitting the road, we all know it's best to stay on top of upcoming weather and road conditions, get tips for places of interest along the way, and lock down which routes you'd like to take to reach those places. While there are a lot of other apps out there that might serve your personal riding style too, we're sure the ones we've selected here will serve you well in the long run, no matter how you ride. These aren't the average time-sucking waste of phone storage—they're meant to make your life on the road easier and far more enjoyable.
Rever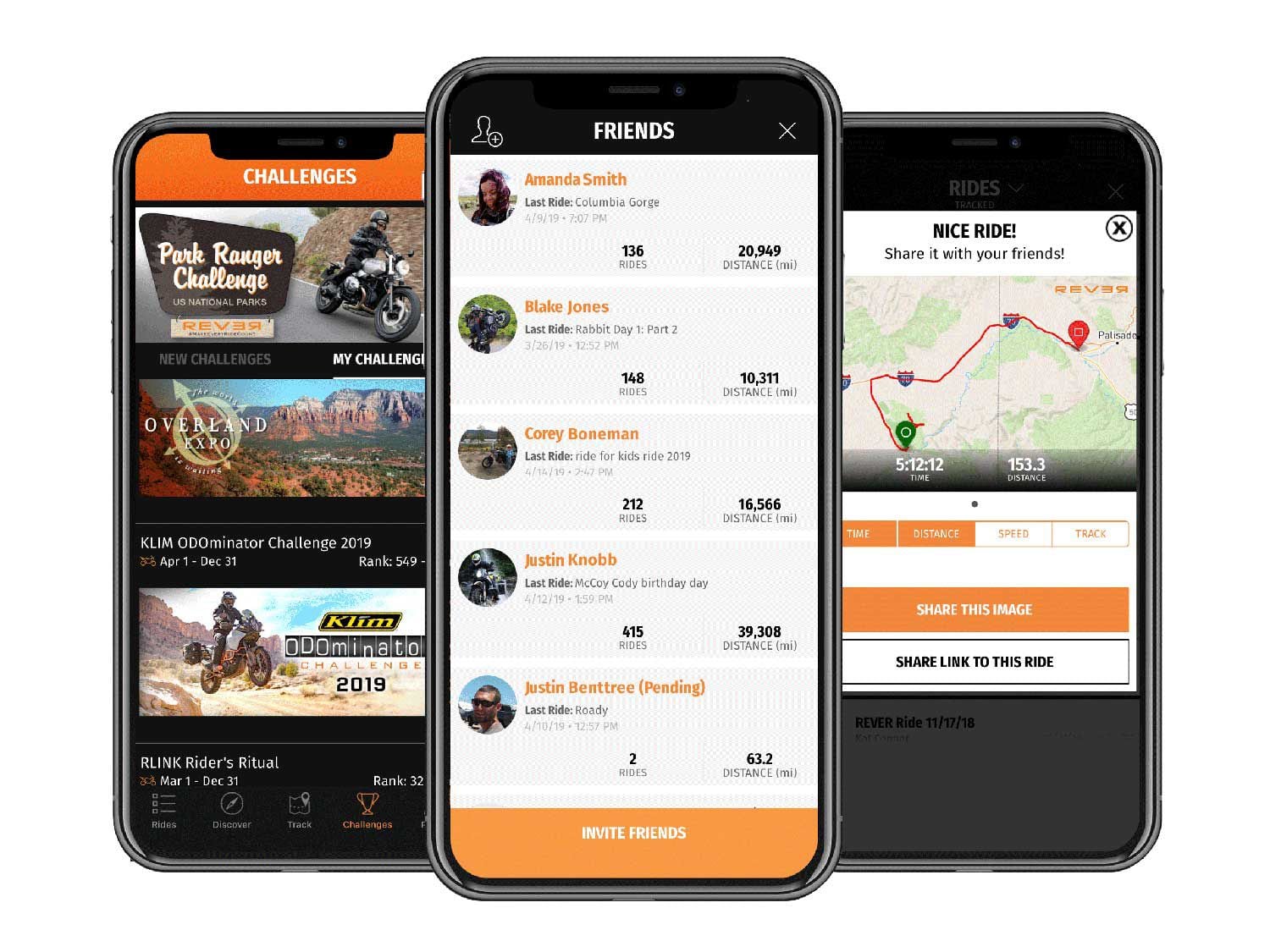 Make friends, set challenges, ride more! (Rever/)
For lots of riders out there, Rever is the only app they'll need while riding their motorcycles. It not only allows for custom route planning and reliable navigation, it also lets riders track ride time and mileage while being able to search for newer, more exciting roads to make the most out of every ride.
As helpful as all those functions are, Rever also serves as a great place to socialize with other motorcyclists. Connect with pals, create challenges, and become part of the greater riding community all across the country. You'll never feel that you're out on your own with Rever—it's the closest thing to having a riding partner along when you find yourself on a solo run.
Download Rever on iOS
Download Rever on Android
Harley-Davidson Lifestyle App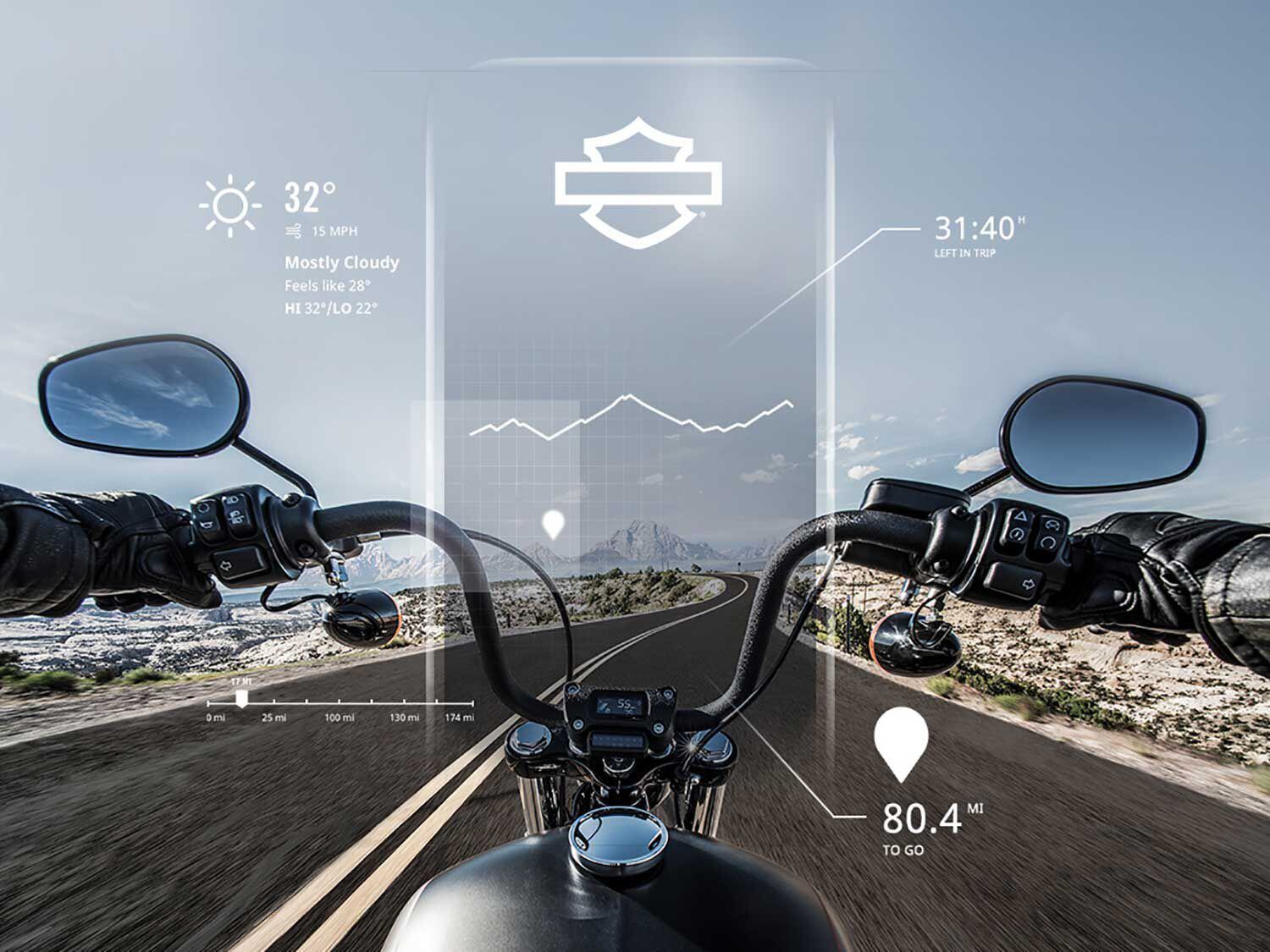 Spend even more time with The Motor Company on your road trip. (Harley-Davidson/)
Like Rever and other motor-centric apps, H-D's official app also offers detailed mapping, ride planning, and GPS navigation functions, which is huge in and of itself. Riders get to set destinations, find gas stations and lodging, and even locate a nearby dealer, all through the app. They can even access the Ride Planner from a desktop for pre-ride planning purposes.
What makes H-D's app unique—and most helpful to Harley owners—is its ability to connect remotely to your motorcycle (on certain models so equipped). You can view your bike's important vital signs, security notifications, track its location in case of a theft, and see any service reminders, all from the palm of your hand. Riders can also use the app to connect to Boom! Infotainment systems for further personalization (on certain models), as well as accessing an updated listing of events and dealers countrywide.
Download the Harley-Davidson Lifestyle app on iOS
Download the Harley-Davidson Lifestyle app on Android
Dark Sky App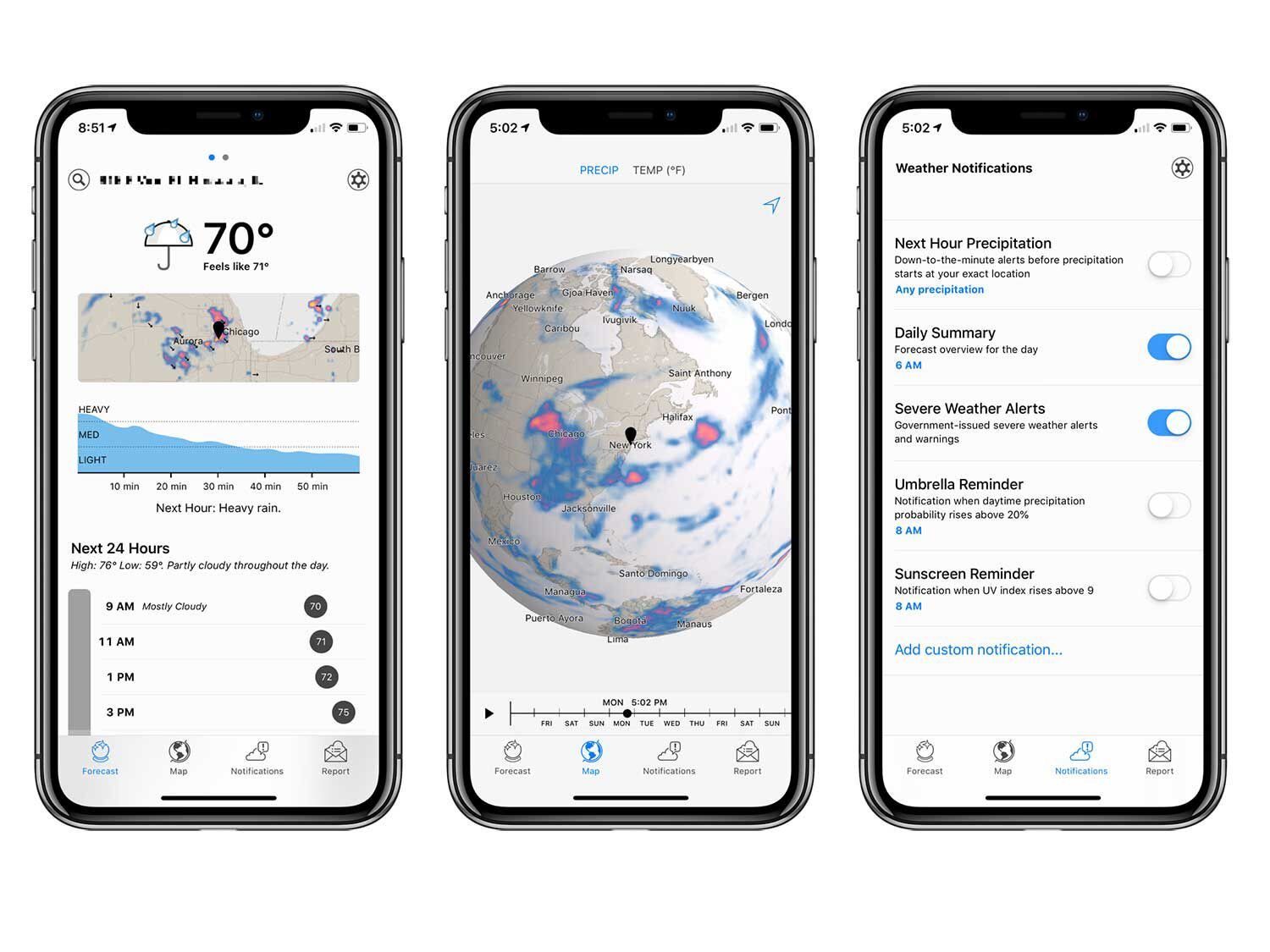 Track the storm better than you ever thought possible. (Dark Sky/)
The most important factor of any ride is weather. Weather can make or break your decision to go out for a ride or stay home for the weekend. What Dark Sky offers riders is the ability to get the most accurate, hyperlocal weather information with down-to-the-minute forecasts so you'll be more informed of temperature and moisture predictions than ever before.
Dark Sky will let you see what the next 10 minutes will bring, as well as hours ahead, which is priceless information to have when out on the road. The app can also be set up to send your phone notifications of any changes or alerts you should know about before venturing out or proceeding on your way. Get the most out of the Dark Sky app by accessing it via Apple Watch and Wear OS devices.
Download the Dark Sky weather app on iOS
Download the Dark Sky weather app on Android
EatSleepRide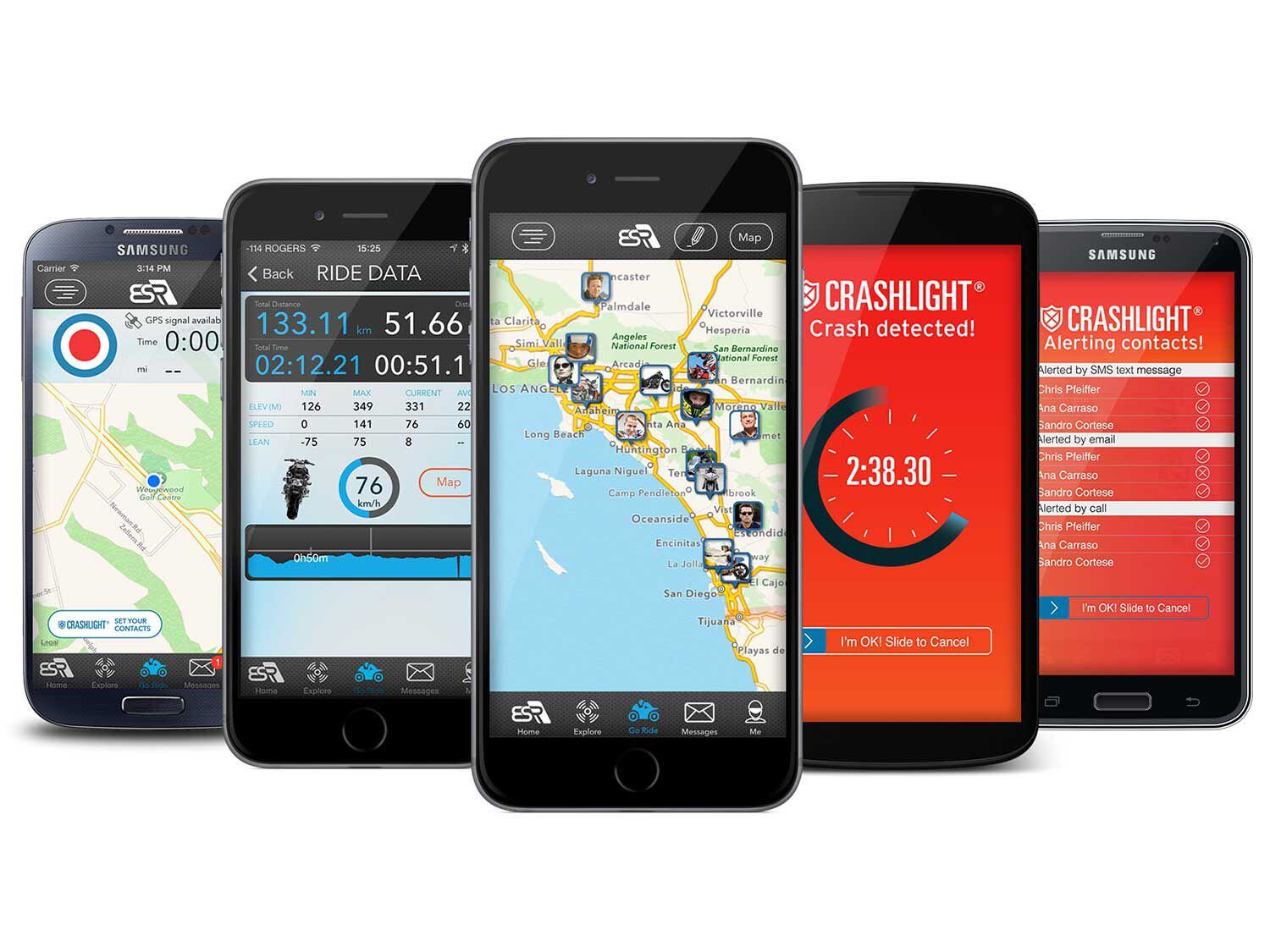 …If you gotta choose just one. (EatSleepRide/)
It's no surprise that ESR constantly finds itself on lists of top-rated apps for motorcyclists, as it has an abundance of features for riders of every stripe. EatSleepRide allows riders to record speed, mileage, and even lean angles if they so desire, and access these figures during and after an extended ride.
Aside from tracking riding stats, ESR also lets riders create and access exciting routes that can make the most of your trips, of any length. There's also a challenge section of the app, which really taps into the app's community-oriented portion. You can also keep safety top of mind with an optional function called Crashlight that automatically alerts those programmed into your emergency contacts list, as well as signaling emergency roadside services to your accident site for the swiftest response time.
Download EatSleepRide on iOS
Download EatSleepRide on Android
GasBuddy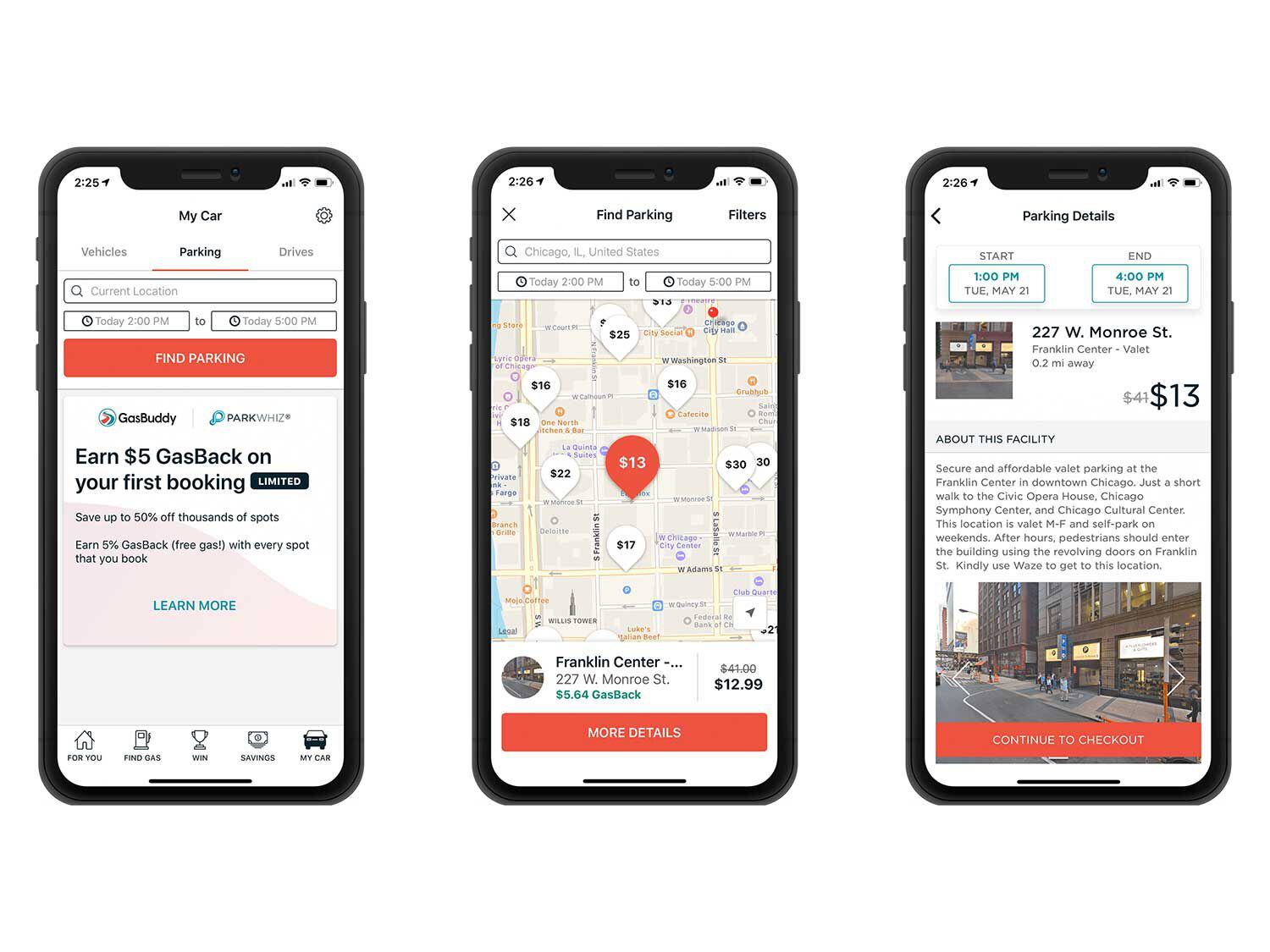 The best way to find the cheapest fuel. (GasBuddy/)
Besides weather conditions, gas prices can also prove to become a determining factor when planning an overnight or weekend escape from home. With the ever fluctuating price of fuel, it's always good to know where to find the best deals, and which gas stations to pass by. The GasBuddy app is the best way to find gas where you are and where you are going to be with ease.
GasBuddy not only helps you find the best price on gas, it allows you to purchase fuel directly from the app, giving you even more savings. GasBuddy has established a deep network of distributors and retailers that offer GasBack bonus points that can be accumulated from everyday purchases and spent on fuel within the app. This really is a brilliant companion to have—keep your eyes on the road and your hand on your cash.