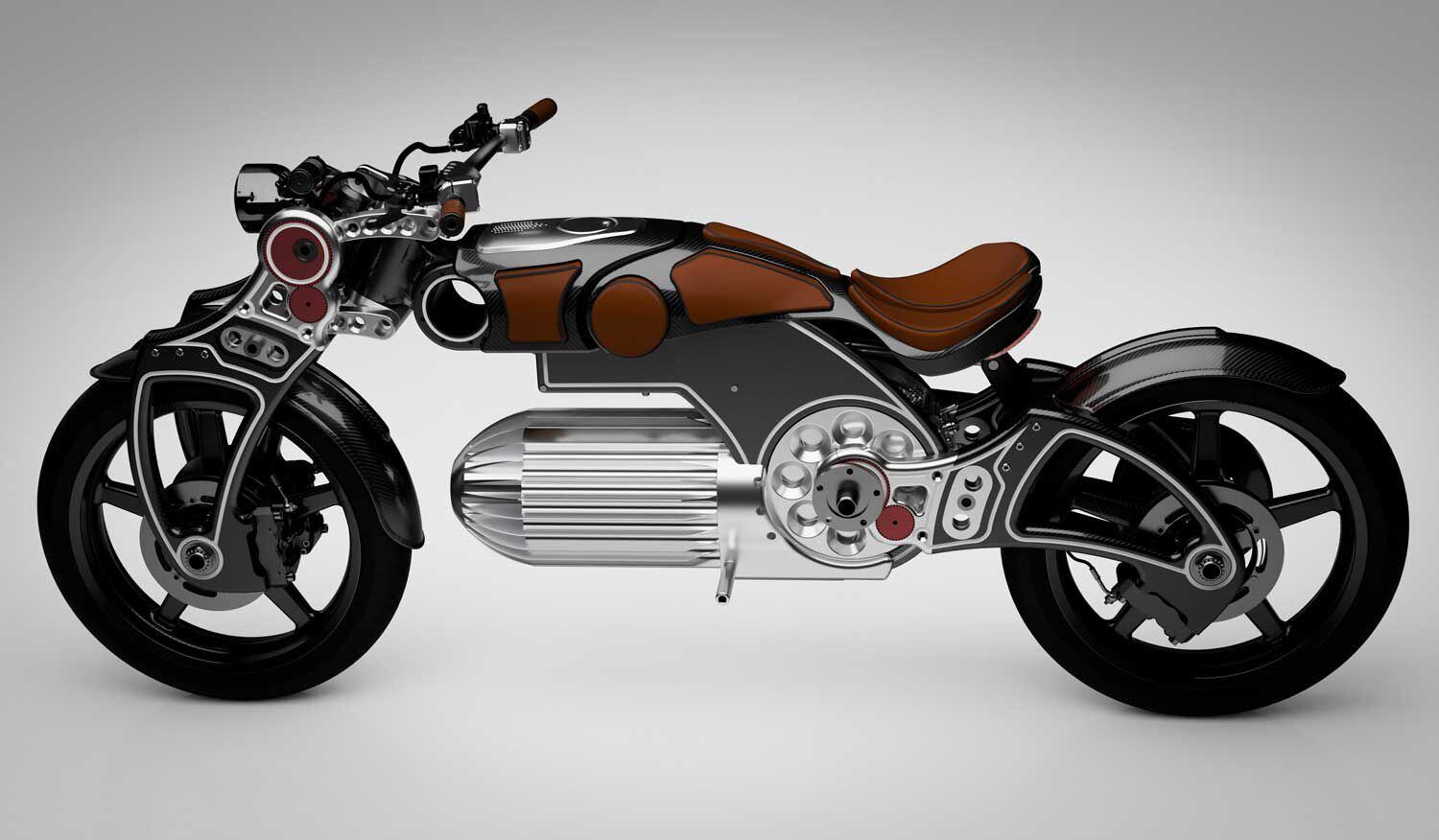 The appeal of electric motorcycles is that designers have "control over the vast majority of surfaces," according to JT Nesbitt of Curtiss Motorcycles, who co-designed the unconventionally cruiser-like Hades model. (Curtiss Motorcycles/)
The electric motorcycle market has blown up in popularity over the last couple of years, which means there are way more stealthy two-wheelers out there than ever before. But most of the current lot favor standard designs or slippery, aerodynamic shapes that are more at home in the sportbike world. We realized there just aren't a lot of electric cruisers out there, and wondered why—was it a case of electric technology being too quiet, too expensive, and, maybe most crucially, having a more limited range than cruising folk are used to? After all, if you only travel 50 miles, it doesn't really qualify as a cruise, does it? So we started compiling a list of those electric designs available in 2020 (or hope to be) that take the long, low, and upright approach. Here's what we came up with.
Related: The Electric Revolution Has Begun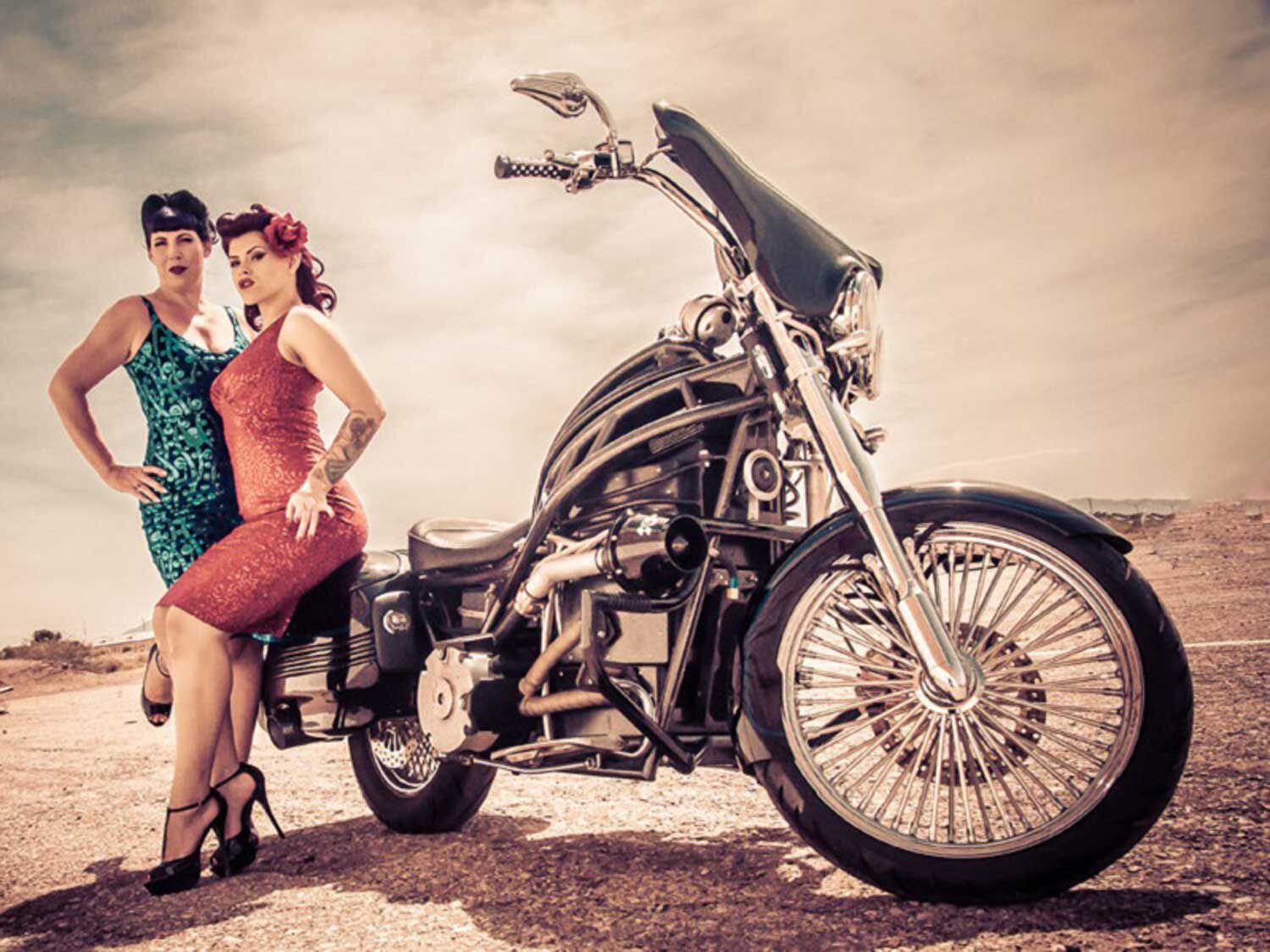 2019 Brutus V9 (Brutus Motorcycles/)
We'll kick off the list with the most classic-looking bike here. The aptly named Brutus V9 checks all the boxes with its old-school good looks, and is backed up by gobs of power and an eff-you attitude to match. The price is pretty menacing too, but then the V9 kicks out a claimed 125 hp and an eyebrow-raising 277 pound-feet of torque, with a (limited) top speed of 115 mph. It's one of the few classically styled baggers on the electric scene, bringing a 27.5-degree rake, a full batwing-style fairing, and floorboards, while the supersize battery (choose between a hefty 18.8 kWh or massive 33.7 kWh option) is said to be good for 270 miles if you're just cruising, or around 165 miles between charges at a faster pace. Of course, that battery is also why the bike weighs anywhere from 784 and 886 pounds (depending on battery size). Prices vary depending on the specs the customer chooses, so MSRP listed isn't set in stone.
brutusmotorcycle.com/brutusV9.html#about
Price: $33,000 (est.)
Power: 125 hp (93kW)
Torque: 277 lb.-ft. (375 Nm)
Range: 168–270 miles (270–435km) (city)
Related: Curtiss Motorcycles Unveils Electric Zeus Bobber And Café Bikes At EICMA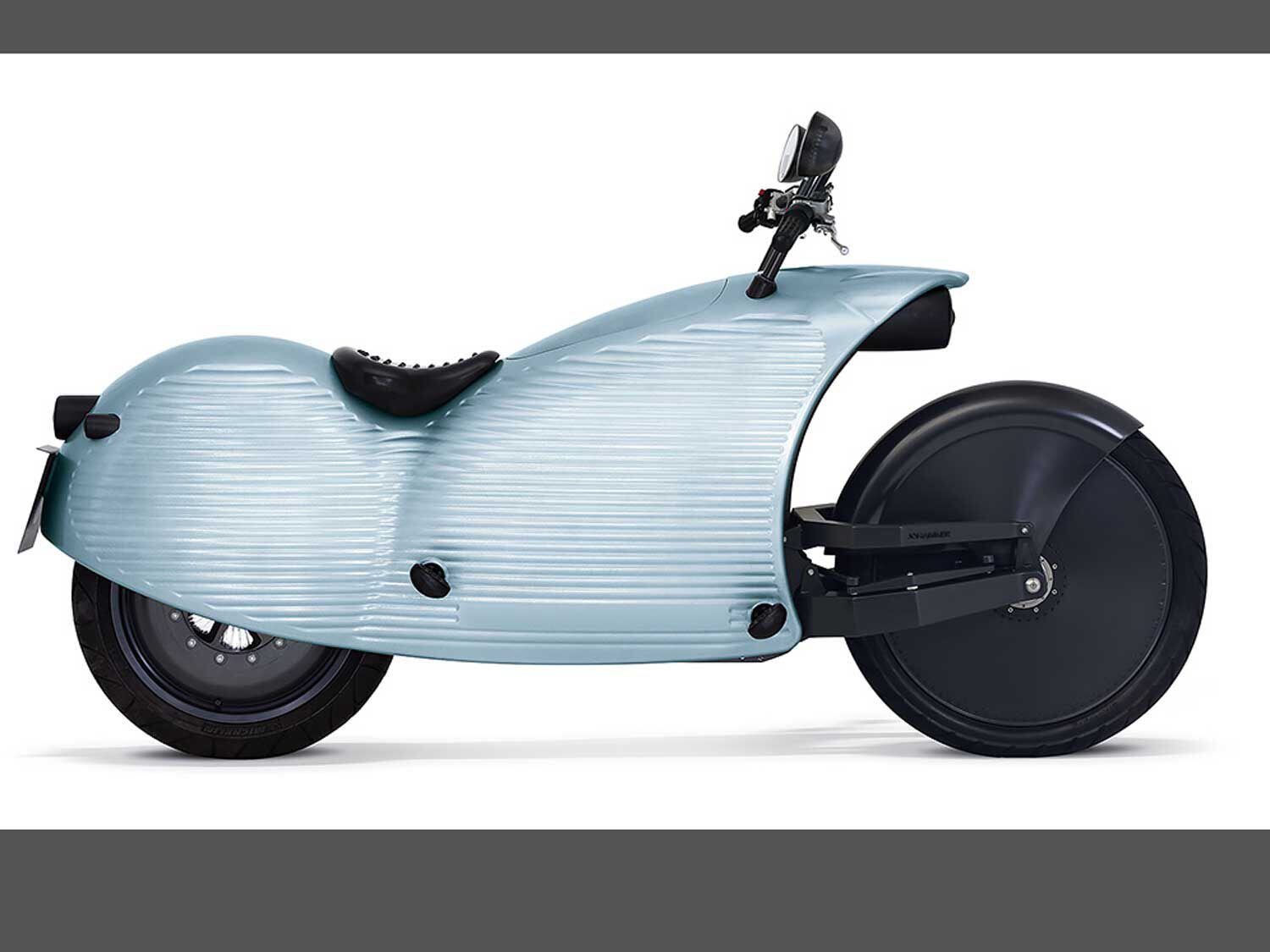 2020 Johammer J1.200 (Johammer/)
Only because Johammer calls it a "cruiser" right there on its website are we including this model. Maybe it was lost in translation because clearly the J1.150 went its own merry way when it came to design, but classic styling be damned: The futuristic, aluminum-framed Johammer features a twin-arm box-section fork and is completely covered in swoopy polypropylene, which hides the air-cooled 14-hp (21 hp peak) electric drivetrain and 8.3 kWh (12.7 kWh max) battery pack. The motor and controller are integrated into the rear wheel, and range is estimated at 93 miles for the base-model J1 "electric cruiser," with an electronically limited top speed of 75 mph (and only 21 hp). Does that count as cruising? Perhaps; you're certainly not gonna set any speed records. The in-house-produced battery packs can be charged in about 3.5 hours, and you choose from five color options for the bodywork.
Price: 24,900 euro (about $30,900 USD)
Power: 21.4 hp (11kW–16kW)
Torque: N/A
Range: 124 miles (200km)
Related: Hadin Panther Electric Cruiser Debuts At EICMA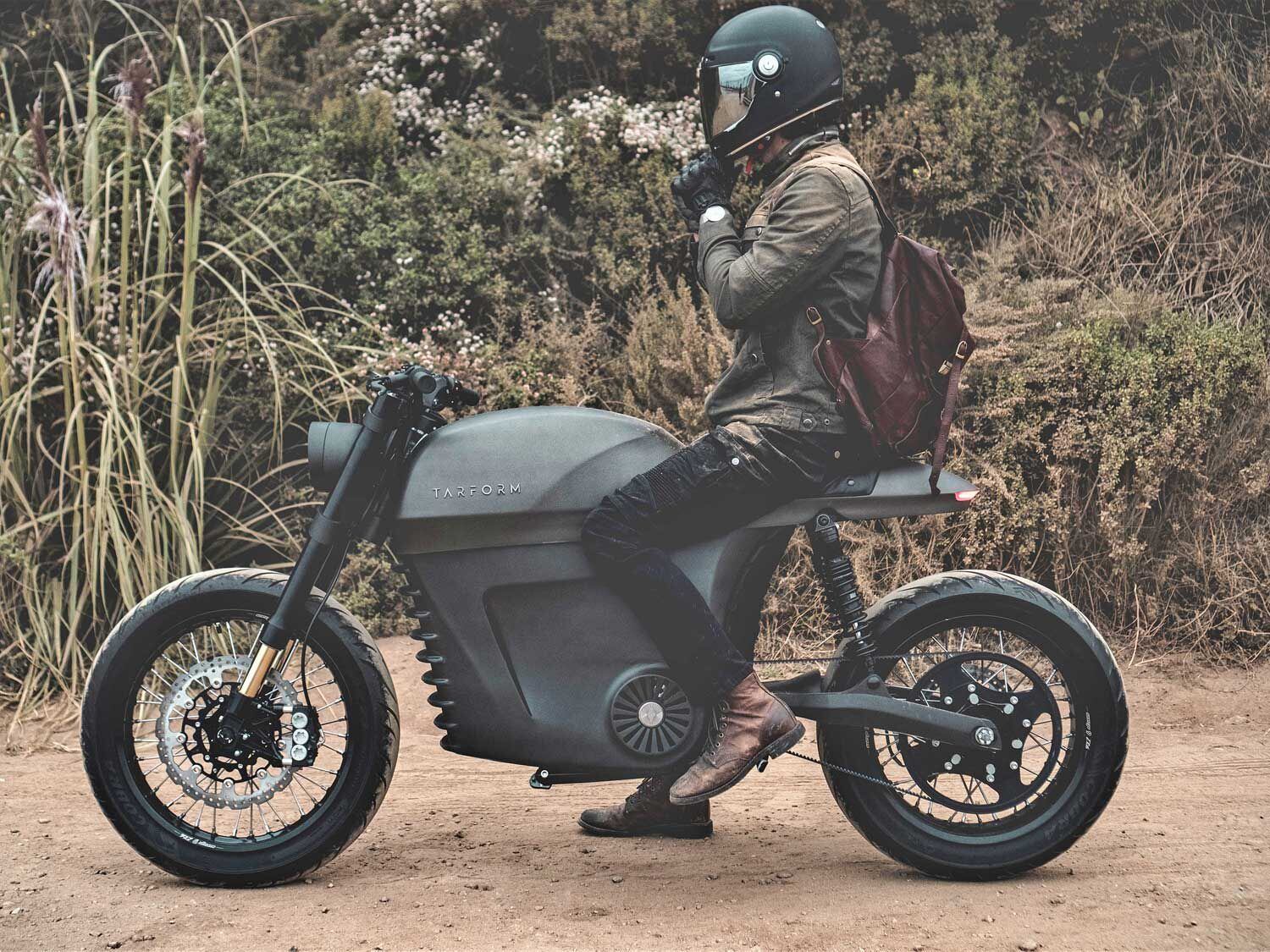 2020 Tarform (Henric Olsson-Weller for Tarform Motorcycles/)
Sort of cruiser-y? The Tarform's outward aesthetic is definitely not sporty—you can think of it as a steampunk scrambler with a café racer attitude. Even though some of the Tarform's components were sourced from outside providers, the company says its design aesthetic focuses less on standard materials like plastic and leather and more on sustainable alternatives. The bid to have everything on the bike recyclable or renewable, it says, makes for a drastic reduction in the amount of energy required for production (Tarform says it supports the use of materials that are better for human health and the environment). Earlier releases said there would be two different motor outputs and battery sizes: one a 9 kWh, 53-hp motor with a 95 mph top speed and 129 miles of range, the other a larger 13.5 kWh battery, 80 hp, and a 168-mile range, but those are all unconfirmed as of now. Tarform has told us the bike will utilize rear radar sensors for blind spot detection, and future models will have a front-facing camera with vehicle detection using computer vision; we expect more info early next year with a production model slated for release sometime in 2020.
Price: $25,000 (est.)
Power: 53/80 hp (39–59kW)
Torque: N/A
Range: 129/168 miles (207/270km)
Related: Zero's Most Powerful Electric Motorcycle Yet – The All-New 2020 SR/F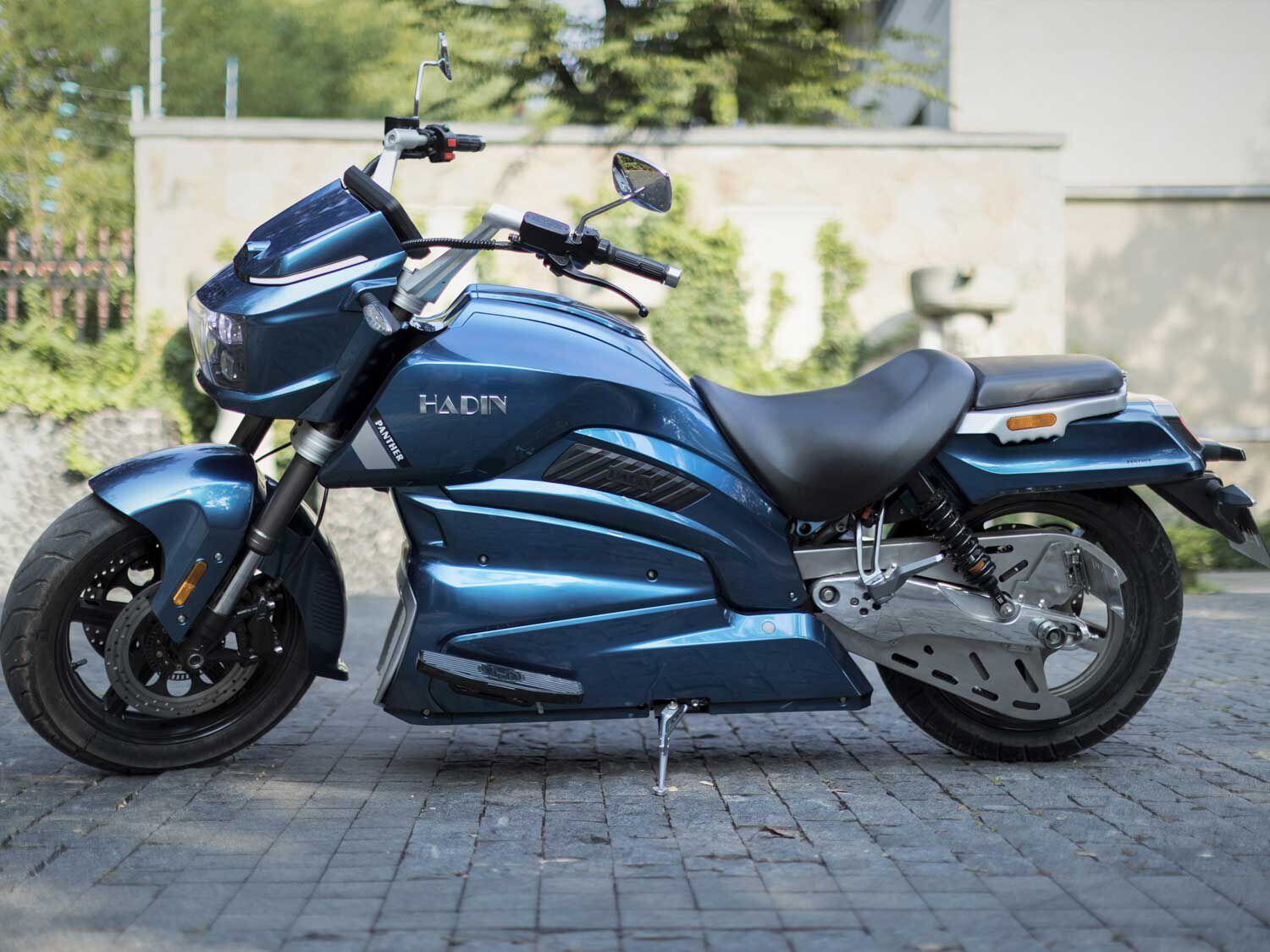 2020 Hadin Panther (Hadin Motorcycle Co./)
The Panther, which made its debut at EICMA 2019, definitely stakes a claim in the "electric cruiser" category. The swoopy, futuristic style also incorporates a big fairing, scooped two-piece seat, wide handlebars, and forward-mounted floorboards. Probably the most traditionally-styled bike of this bunch, the Panther is low and long with a 65 inch wheelbase, and in keeping with time-honored cruiser tradition, isn't exactly high-powered; motor output is pegged at 45kW (60 hp), but at least the bike tops out at a highway-capable 80 mph (130 kph) and hits 100 miles (160 kilometers) of range on a single charge. You can choose from three ride modes on the 7-inch display, and the battery can fast-charge in 30 minutes, to 80 percent of capacity, with a full charge in six to eight hours (we don't know its capacity). The Panther brings dual brake discs up front, and dual-channel ABS is standard too. Mass production is expected to begin in the first half of 2020. Based on the specs, we'd expect price to be somewhere in the low to mid-$20,000s.
Price: N/A
Power: 60 hp (45kW)
Torque: N/A
Range: 100–136 miles (161–219km)
Related: Electric Motorcycles in the Cruiser Market | Tech Matters
2020 Tacita T-Cruise Urban (Tacita SRL/)
Low seat, teardrop-ish tank, kicked-out front end—The T-Cruise stance is pretty classic, but as you'd guess, there's a lot more going on down below. According to Italy-based Tacita, its T-Cruise models combine "…low seat and feet-forward riding position…with sporty gearing and wheels…contemporary suspension and brakes…and full electric powertrain." That's right, you have an electric motor with "five-speed gearbox technology" on the T-Cruise models, which Tacita says reduces overheating and electric consumption. The engine is available in three power options, and the 2020 Tacita T-Cruise Urban model can also be configured with two battery pack options: a large 18 kWh battery for a range up to 137 miles or a medium-size 9 kWh battery that yields up to 70 miles, before going into Reserve Power mode. The T-Cruise also brings some other cool and convenient ergonomic amenities in addition to the low seat height; the footpegs can be adjusted to three positions, giving you the choice of preferred riding position.
tacita.it/2019/t-cruise-urban/
Price: $11,773–$21,292
Power: 14–59 hp (11–44kW)
Torque: N/A
Range: 70–137 miles (113–220km)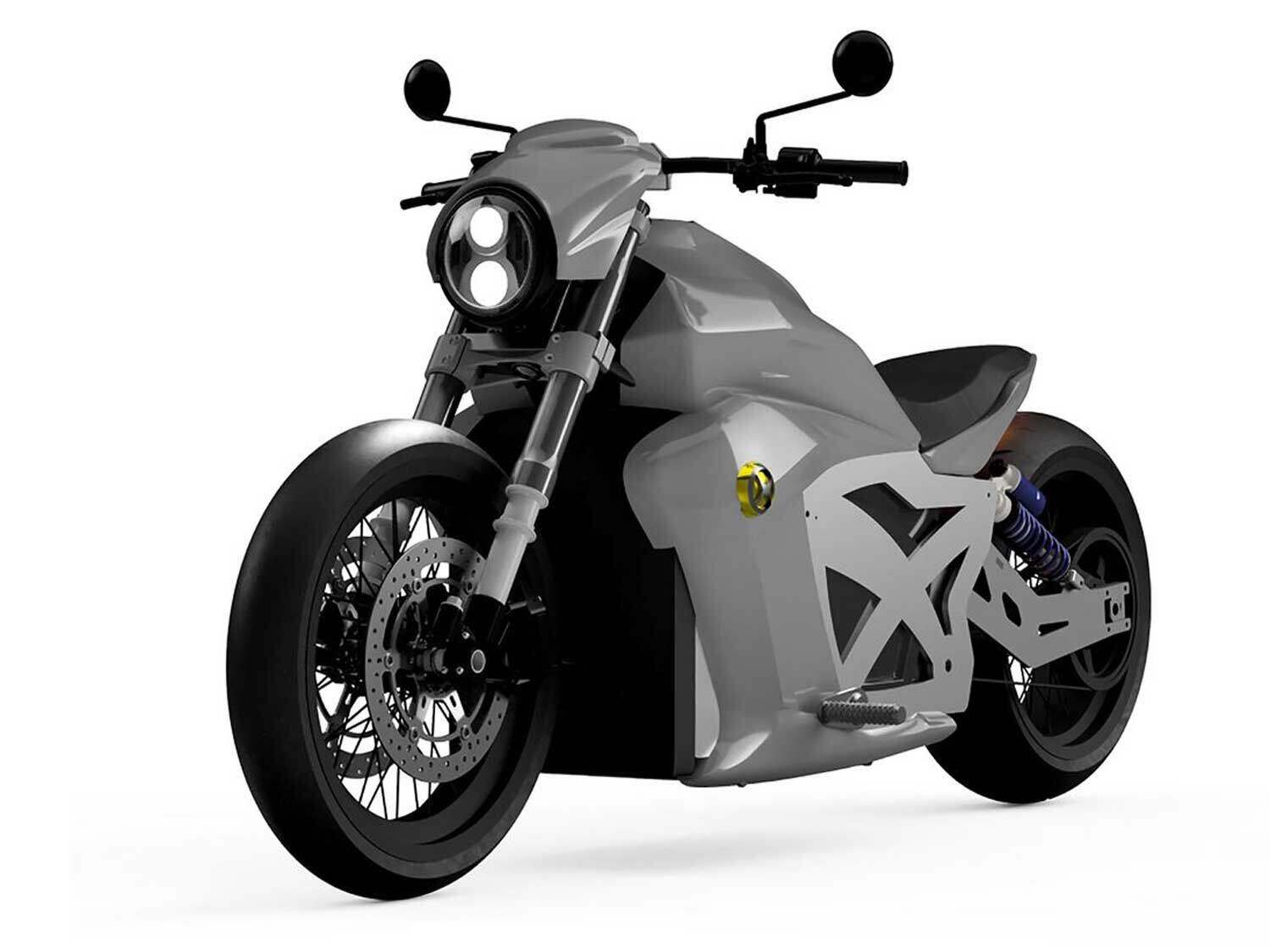 2020 Evoke 6061 (Evoke Motorcycles/)
The Evoke 6061 gets its name from the use of all that laser-cut 6061 billet aluminum in the frame and battery case—and there's _a lot_ of it packed in there. Beijing-based Evoke Motorcycles also calls its long, low-slung model the first "Performance Electric Muscle Motorcycle," and in a world of sleek electric designs that puts the 6061 in a very small group. The low seat, kicked-out front end, beefy tank, and forward controls bolster the cruiser aspirations, with dual disc brakes, a mini front fairing, and a claimed top speed of 125 mph adding credence to the performance part (we've also heard unconfirmed reports of 160 hp and 200 pound-feet of torque). The motor is a dual liquid-cooled brushless DC unit, and the lithium-ion battery pack is rated at 13.7 kWh, with Evoke claiming its new DC Fast Charge technology will charge it to 80 percent in just 15 minutes! The spec sheet also lists ride-by-wire throttle, ABS, LED lighting, and a 10.1-inch TFT display, but little else. Bikes are supposed to come online sometime in 2020, so stay tuned. We definitely will.
MSRP: N/A
Power: N/ATorque: N/A
Range: 155-248 miles (250/400km) (highway/city)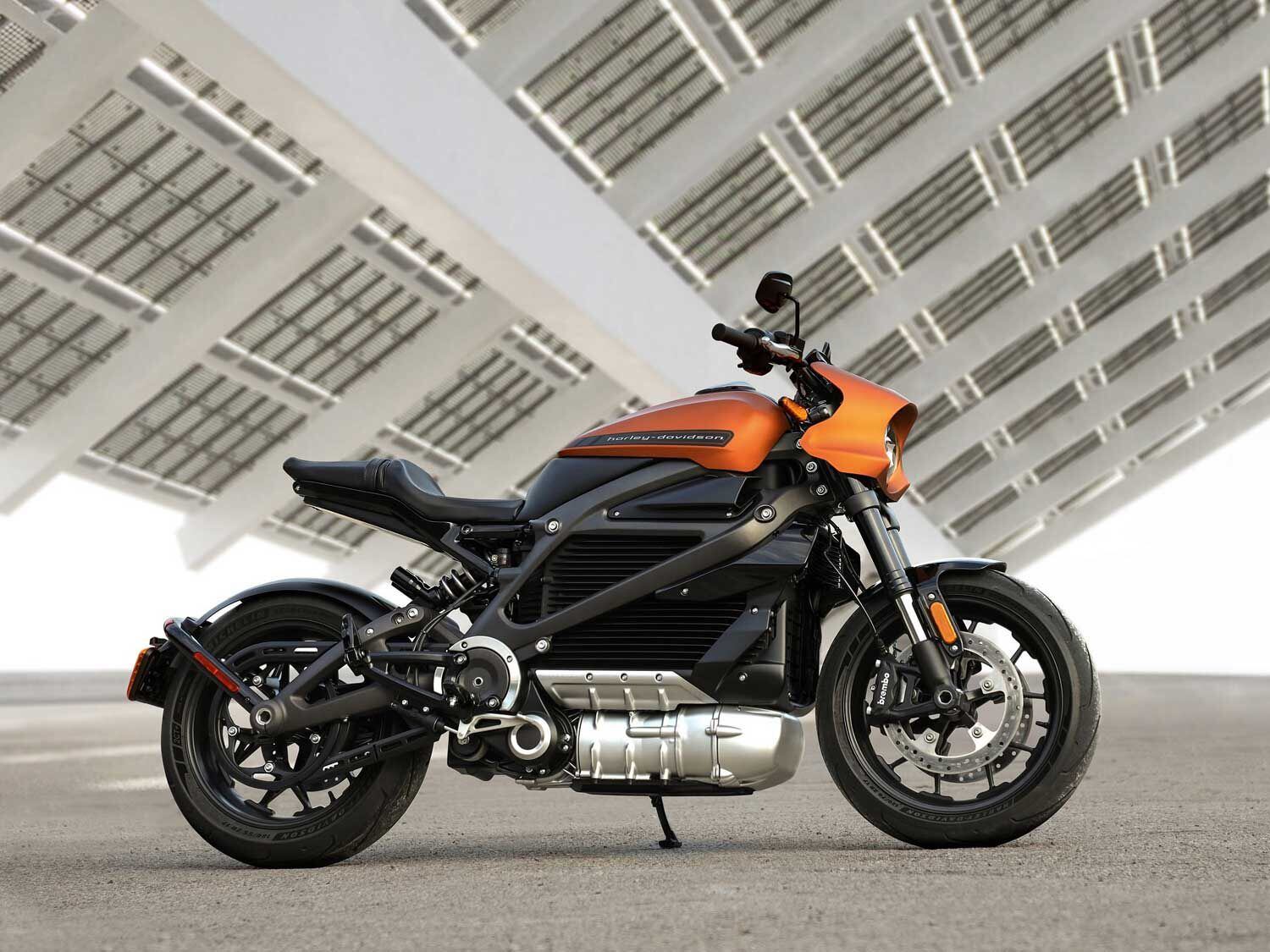 2020 H-D LiveWire (Harley-Davidson/)
Even after saying this list was about electric cruisers, we still can't resist listing this decidedly non-cruiser-flavored halo electric model from a brand known primarily for cruisers. Harley's streetfighter-styled LiveWire is packed with user-friendly tech, a 15.5 kWh battery, fully adjustable suspension, a lightweight chassis, and safety tech galore. It's also available right now. Is it the beginning of an electric sub-brand for Milwaukee? We'd bet money on it.
Price: $29,799
Power: 74 hp (55kW)
Torque: 52 lb.-ft. (71 Nm)
Range: 140 miles (225km) (city)