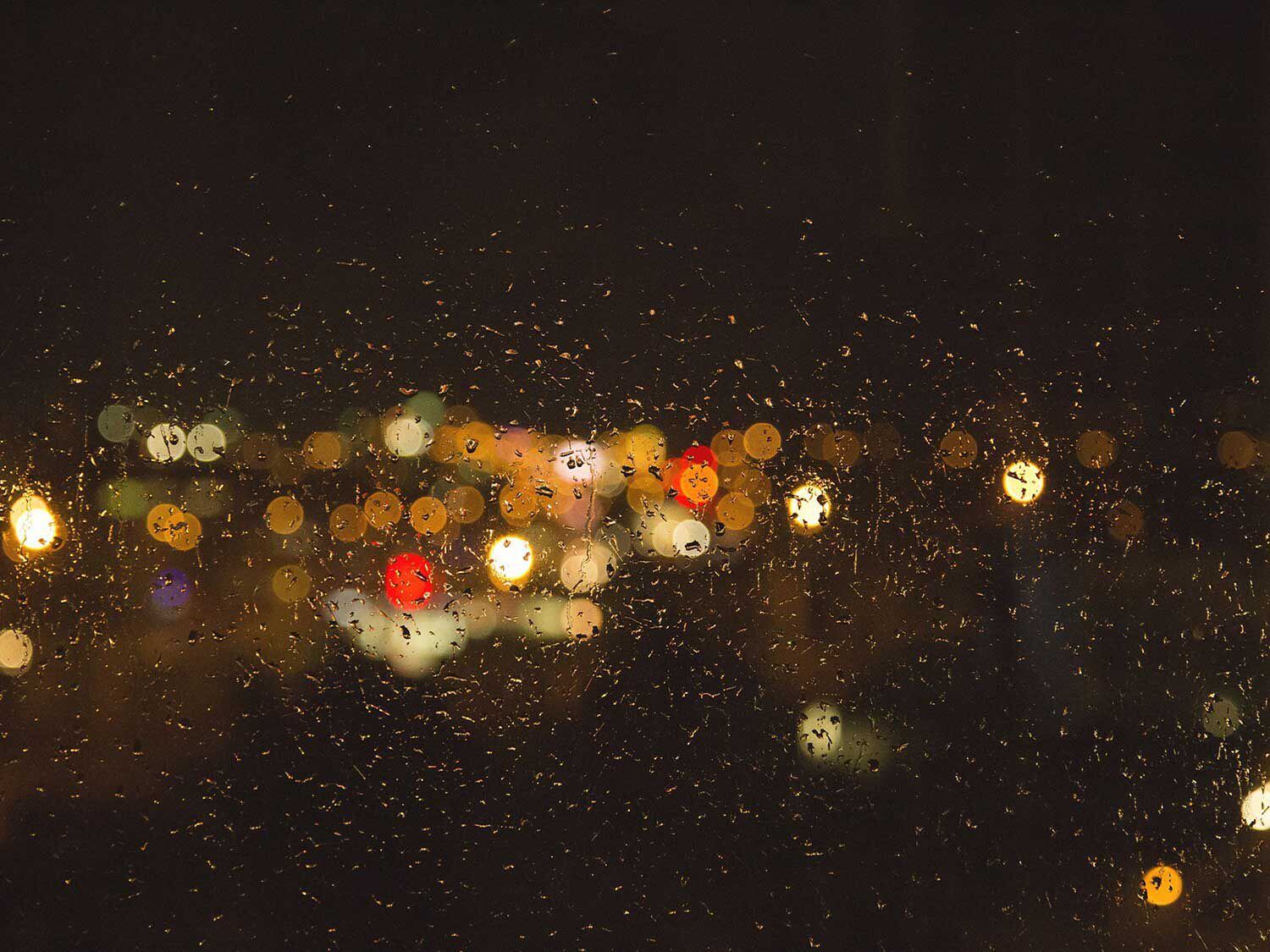 It's hard enough to make out objects when it rains, but when it's dark too, boost your safety with accessories that make you stand out. (Pixabay/)
When it comes to motorcycle gear, the term "Hi-Vis" (or high visibility) usually refers to goods that make you, the rider, more visible to others on the road. In this post, we're also going to expand that definition to include gear that can improve your own view of the road. Both are highly valuable additions for riders who frequent the road during early morning or evening hours. When dealing with clothing and gear, hi-vis generally means bright Day-Glo yellow or orange hues are prevalent on the garment's exterior. Sometimes the paint itself is retro-reflective, and sometimes it's merely enhanced with extra strips and panels added to visible areas of jackets, pants, gloves, or any other gear designed to be seen in the dark. Lighting also plays a big role in being able to see the road ahead during the night, so we'll also examine headlight and accessory lighting upgrades that'll better illuminate your surroundings. Increase your ability to see and be seen in the dark on your bike with these helpful options.
Kuryakyn 5-3/4-inch Orbit Vision LED Headlight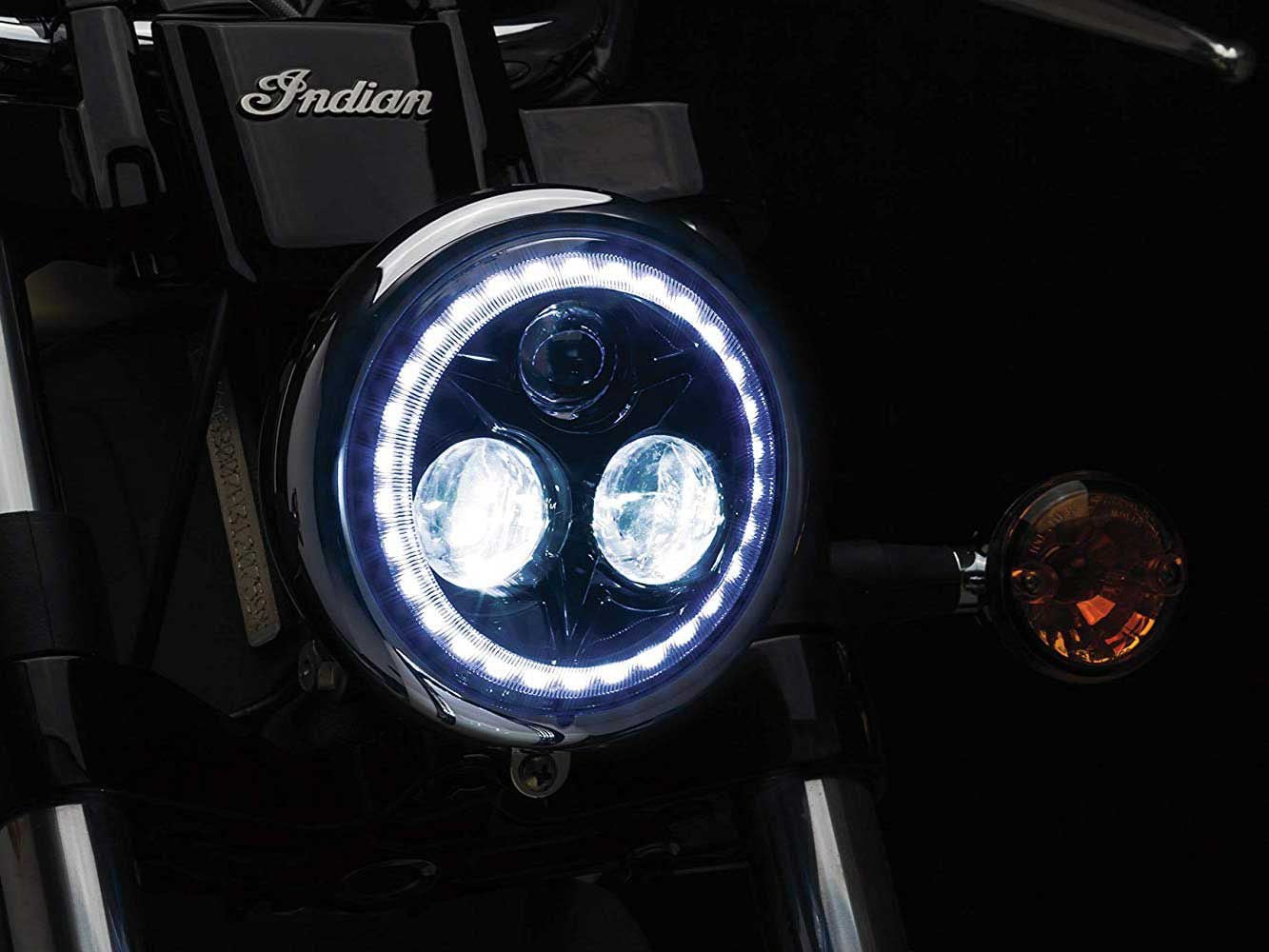 Make your ride be seen day or night with this wicked powerful LED system. (Amazon/)
Better vision on the highway (or byway) directly hinges on your motorcycle's lighting system. With Kuryakyn's Orbit Vision LED headlight system, you can gain more uniform light distribution and greater temperature stability in the 6,000K range, which far exceeds DOT requirements. This kit features a 2,200 raw lumen output using the high beam, and 1,300 lumens using the low beam. The outer "halo" light ring also assists in enhancing the rider's nighttime field of vision and all-around visibility on the highway. Those twisty back roads won't be as sketchy at night with this headlight system wired up.
Bell Qualifier DLX Full-Face Helmet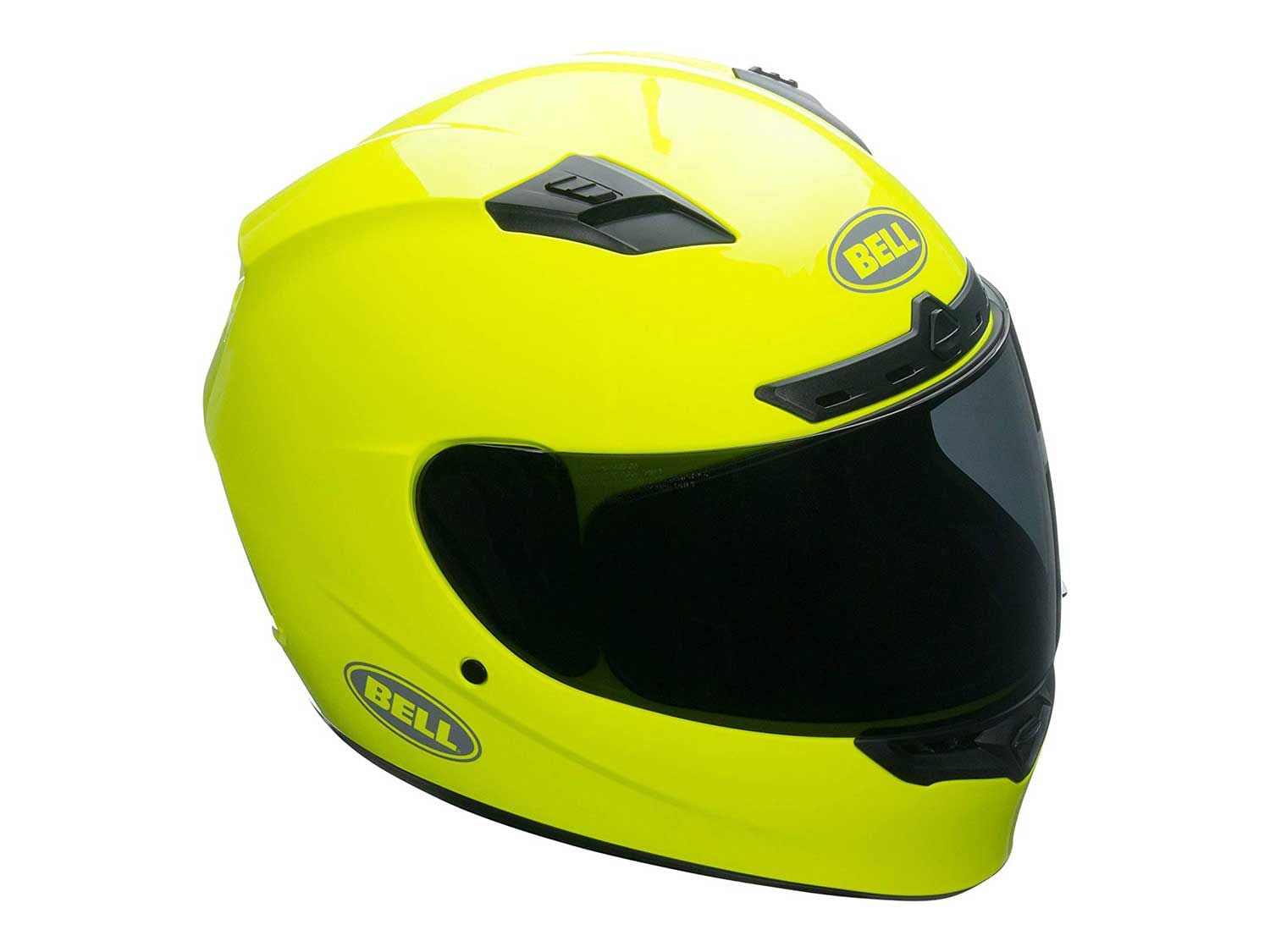 A bright skin and a versatile Transitions lens hits the safety priorities. (Amazon/)
Bell's Qualifier DLX helmet is a staff favorite in the full-face helmet category given its lightweight polycarbonate shell and its ability to easily accept Bluetooth communication headsets. Another factor that has played a part in the Qualifier's mass appeal is the included Transitions Adaptive shield that automatically adjusts for exterior light levels (it works exactly like the Transitions-style lenses in eyeglasses). The shield also features an antifog coating with optimum UV protection to increase visibility in wetter or cold conditions. As an added bonus, you'll be noticed by fellow motorists on the road even more if you opt for the glossy hi-vis yellow colorway.
Reflective Sticker Kit For Nighttime Visibility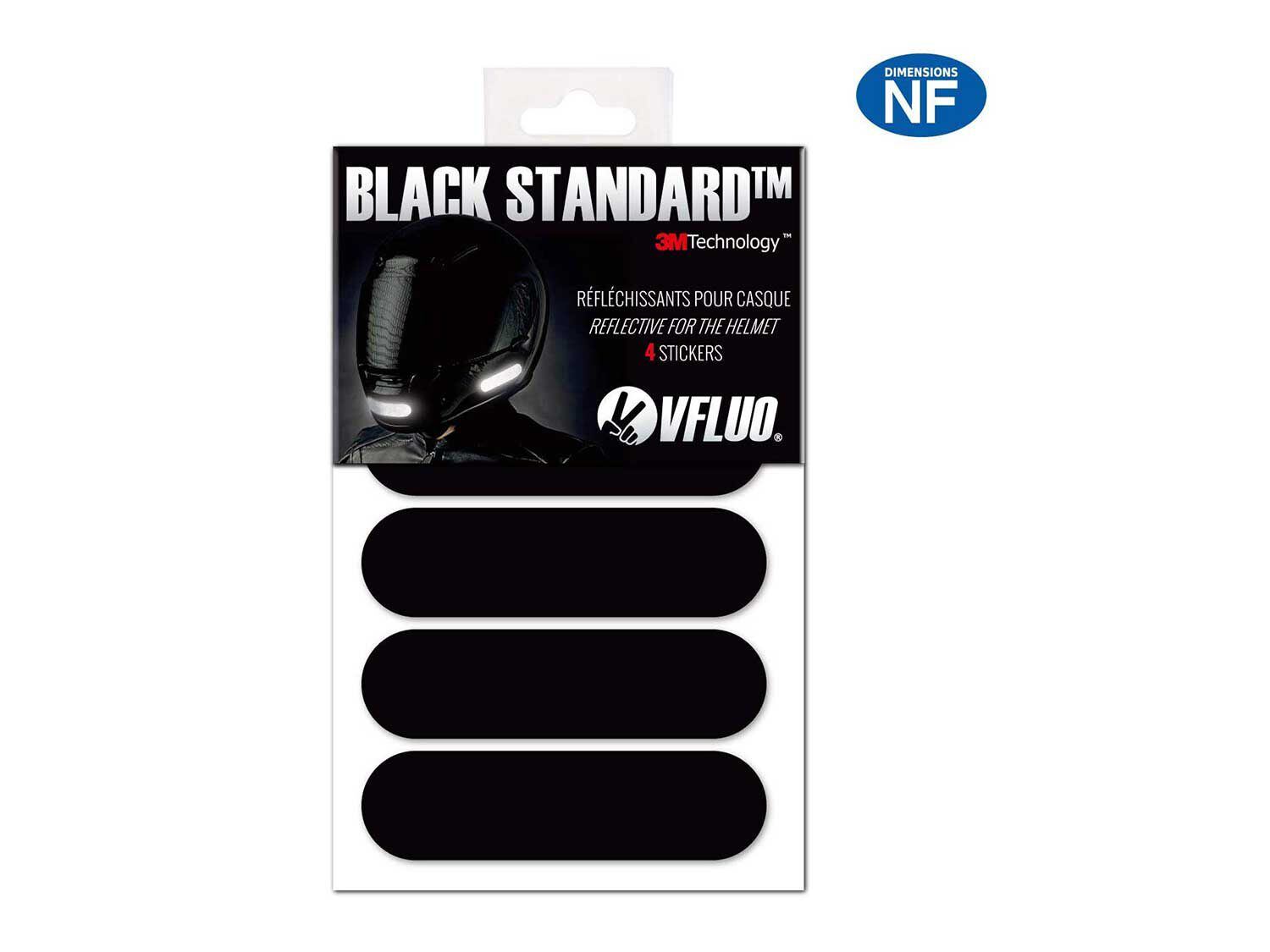 Easily convert your existing gear to higher-visibility status with these stickers. (Amazon/)
Looking to add some nighttime visibility to your gear without being completely covered in highlighter-colored accessories? If so, these reflective helmet stickers are exactly what you've been looking for. The black 3M sticker strips are very discreet during the day, and are incredibly reflective to headlights once night falls. Order another kit and add these stickers wherever else you'd like to add reflective power to your bike or gear.
LED Angel Wings Rock Light Kit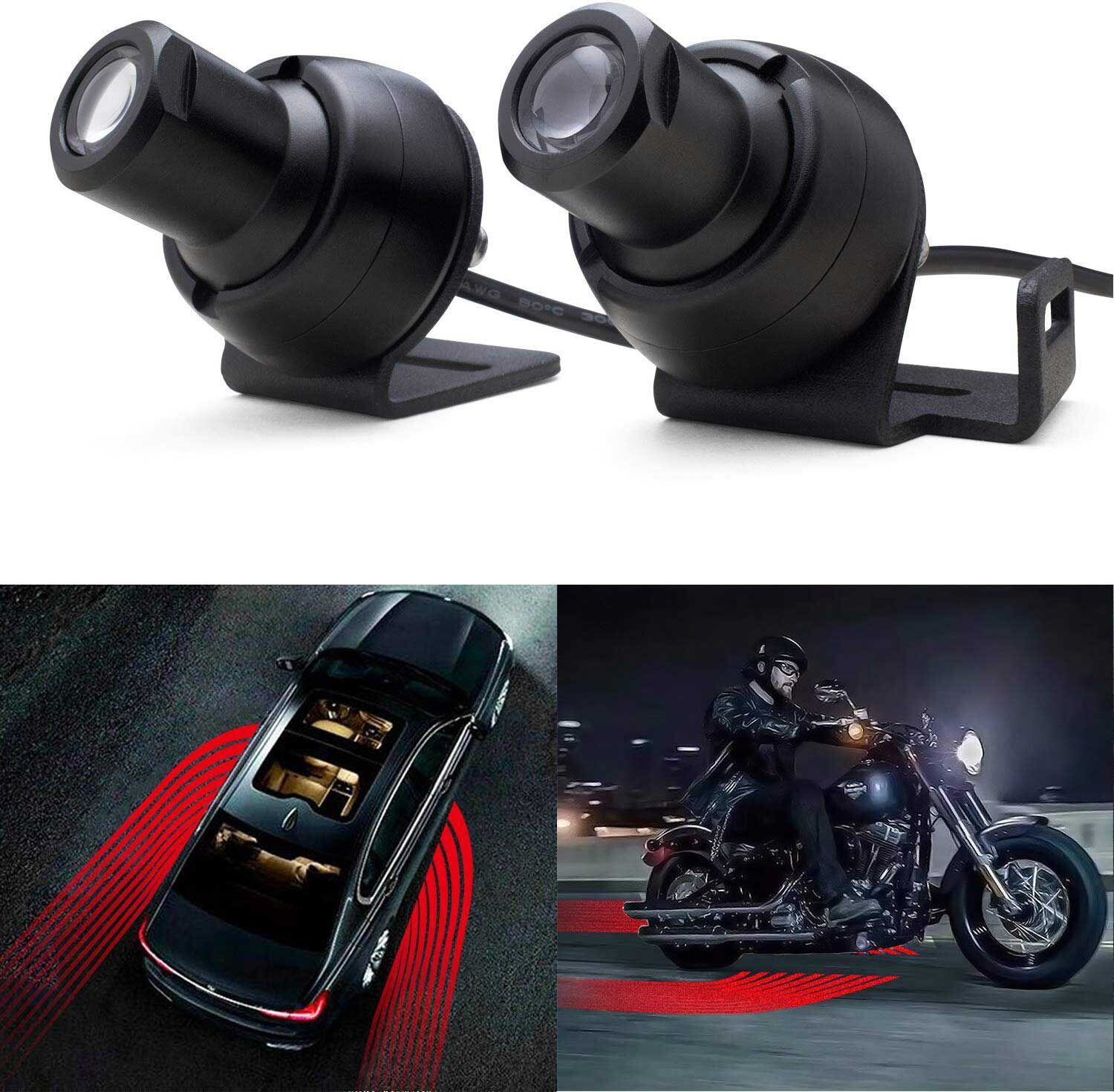 A cool lighting accessory for your bike that you can control. (Amazon/)
Accessory lighting kits can be a tricky thing—if you add too much, your bike will end up looking like a Disney Electrical Parade reject or something. To add a dash of exterior lighting without going completely overboard, consider a kit that offers extra nighttime illumination to make others on the road note your presence. The Angel Wings lighting system casts a laser pattern on the concrete (hence "angel wings" name) in multiple colors of your choosing. The 360-degree rotating projection lens allows you to aim the direction, shape, and size of the light to better make your mark on the road. High-intensity Cree LED lights paired with a shockproof and waterproof housing makes for a reliable combination.
Joe Rocket Atomic 5.0 Textile Motorcycle Jacket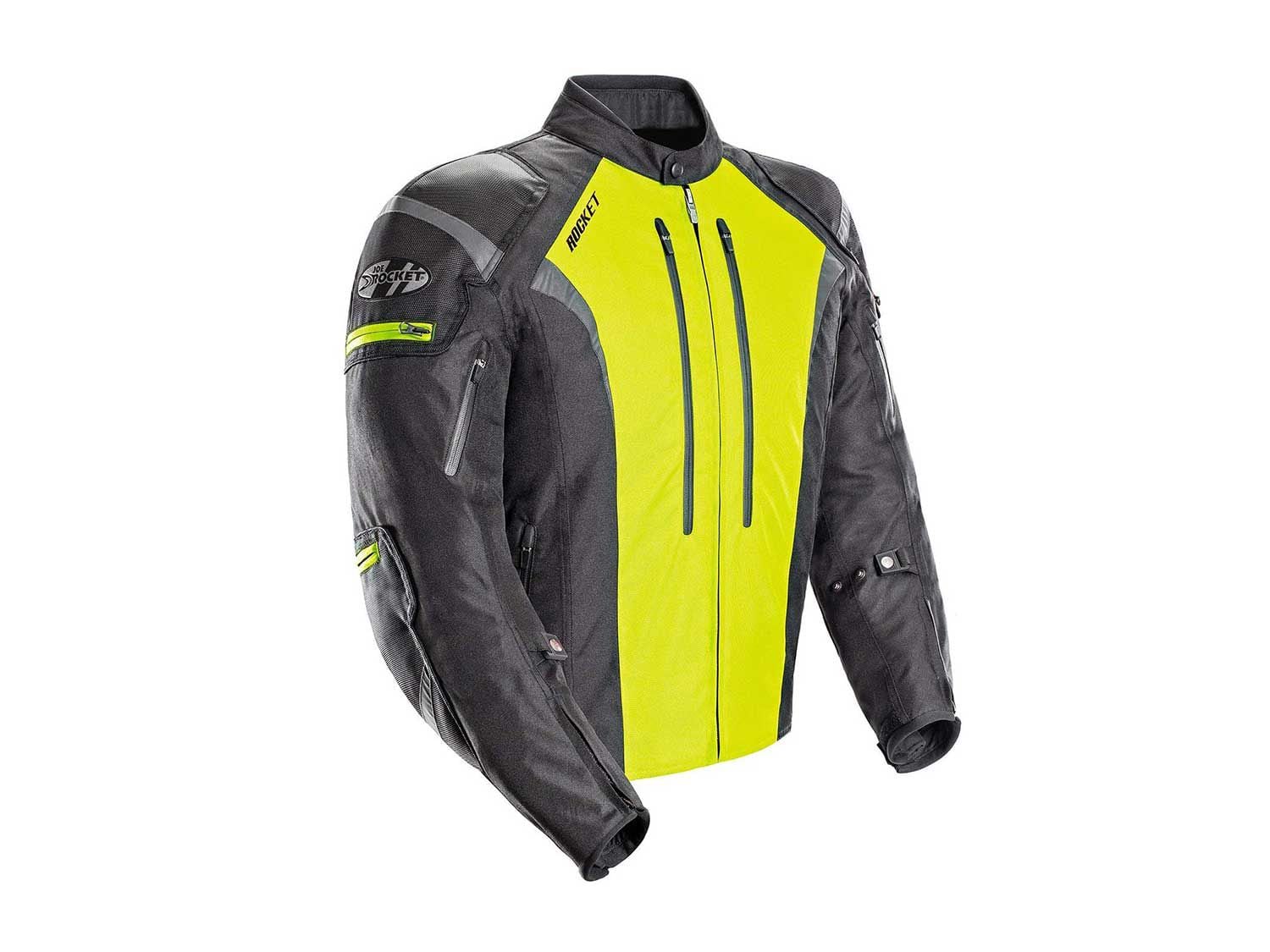 Get the best of both worlds with high visibility and waterproofing. (Amazon/)
The cool thing about this jacket from Joe Rocket is that it does offer a healthy yet tasteful splash of hi-vis appeal. The center panel and side details are bright yellow and easy to spot when the jacket is worn in both day and nighttime hours. The waterproof treated Rock Tex and Hitena outer shell combine to create an exterior that offers maximum impact resistance in a garment that performs well in rainy, low-visibility conditions. Externally accessible CE-approved armor in shoulders and elbows make replacing pads a breeze, and the back pocket for an optional spine protector ensures you're always covered from behind. The ventilation system built into the Atomic 5.0 jacket can be adjusted with waterproof zippers, so you'll remain comfortable no matter the weather.